How Texas Policymakers Can Help During Rail Safety Week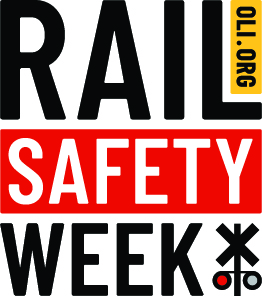 This week marks Rail Safety Week 2021, whereby community and industry leaders encourage the public to make safe choices around railroad tracks and trains. Coincidentally this year's rail safety week coincides with the final push to get infrastructure legislation across the finish line in Washington. This push means much more than new roads and bridges across the country, it also represents a serious opportunity to make our infrastructure safer, maintaining a fuel-efficient way to move freight while reducing greenhouse gas emissions.
Take the Texas freight rail system, a vast network of 54 rail companies operating across 10,500 track miles. While freight railroads are the safest way to move freight over land and always working to be even safer, the Senate-passed bipartisan Infrastructure Investment and Jobs Act (IIJA) contains hundreds of millions of dollars for improvements where roads intersect with railroad crossings and $5.5 billion for infrastructure grant programs.
This funding is particularly impactful for short line railroads, which provide first-mile, last-mile service to many small businesses supporting local communities. They serve over 20% of the Texas rail network, providing a critical connection between farmers, manufacturers, and the final consumer, you.
At the core of railroading is safety, and that means constantly maintaining and upgrading rail infrastructure. In fact, railroads typically reinvest into their networks at six times the rate of the average manufacturer—some 40 cents of every dollar earned.
Short line railroads operating on a smaller scale, and with smaller margins, especially face investment challenges. Plus, many Texas short lines operate in remote or rural locations that present maintenance obstacles. Others, like the Houston Belt and Terminal Railway or the Galveston Railroad, serve our local ports and industries and must confront the additional challenge of transporting hazardous materials where there is little room for error.
These challenges mean that any infrastructure funding, like what the Senate infrastructure bill would provide, carries that much more weight for short lines and our communities. That funding has real-world implications for a state like Texas, which sees millions of rail carloads moving across the Texas network each year.
Although Texas leads the country in highway-rail grade crossing collisions, railroads continue to push forward, always focusing on safety. The statistics alone should serve as a warning that one should never approach trains or tracks and when crossing road-rail intersections, vigilance is a must.
Luckily, railroads are an incredibly safe way of moving freight, and the industry is constantly striving to improve upon every safety gain. The train accident rate is down 33% since 2000 and last year saw the lowest employee-accident rate on record.
For the hundreds of smaller railroads across our country, the Short Line Safety Institute was established to promote safety culture and provide resources that short lines may lack access to, like hazardous materials training. This consistent improvement on safety is predicated on four key areas: infrastructure and equipment investment; training and operational improvement; technology deployment; and community outreach and preparedness through events like Rail Safety Week.
This is where the national conversation on infrastructure comes into play. By supporting the Infrastructure Investment and Jobs Act, which has passed the Senate and must now clear the House before it reaches the President's desk, policymakers will invest in safety and ensure the integrity of our infrastructure. In addition to funding grade crossing projects, the bill would increase funds to critical programs like the CRISI, RAISE, and INFRA grants. These programs allow smaller railroads to invest in new technologies, replace aging track, rehabilitate bridges, provide jobs, and implement important safety measures.
By supporting infrastructure, our policymakers can also support safety—not just for Texas' small business railroads but also in the communities that we serve. I encourage the House to push the bipartisan IIJA across the finish line. And I encourage everyone reading to practice caution around the tracks, See Tracks, Think Train.
Share this post: